Step 2. Recommend open positions
Browse the open positions and recommend jobs for them. This way, you enhance your chance to get bigger rewards.
Step 3. The reward is yours
As soon as you are entitled to a reward, it will be credited to your Matchmaker balance.
How much can you earn?
There is no limit. Get to know the two types of rewards.
Referral reward
25 - 100 EUR. Easy. Recommend jobs to your friend or acquaintance from Blonk's job page. If s/he validates interest, you earn a credit in your Matchmaker balance. Depending on the milestones reached, you will get an amount of 25 or 100 EUR.
Hire reward
Several thousand EUR. Most tempting as you may get as much as 500 – 2,000 EUR per position. You get this if the candidate uploaded by you gets hired for a qualified position.
Applicant reward
Bonus. Your friend will also be rewarded if s/he gets hired for a qualified position.
Free your matchmaker power
Can I become a Matchmaker?
Yes. Anyone can be a Matchmaker! You only need to register.
Is Blonk free?
Yes. Registration and use are completely free.
Is my data safe?
Perfectly. Matchmakers preserve their anonymity so neither your workplace nor the companies recruiting with us will know who you are. The data and identification of Matchmarkers are kept in absolute secrecy. Only your candidates will know you.
Are candidates' data safe?
Completely. We only contact candidates who have confirmed their jobseeking intentions. If this does not happen, we will not know of their nomination nor get their CV.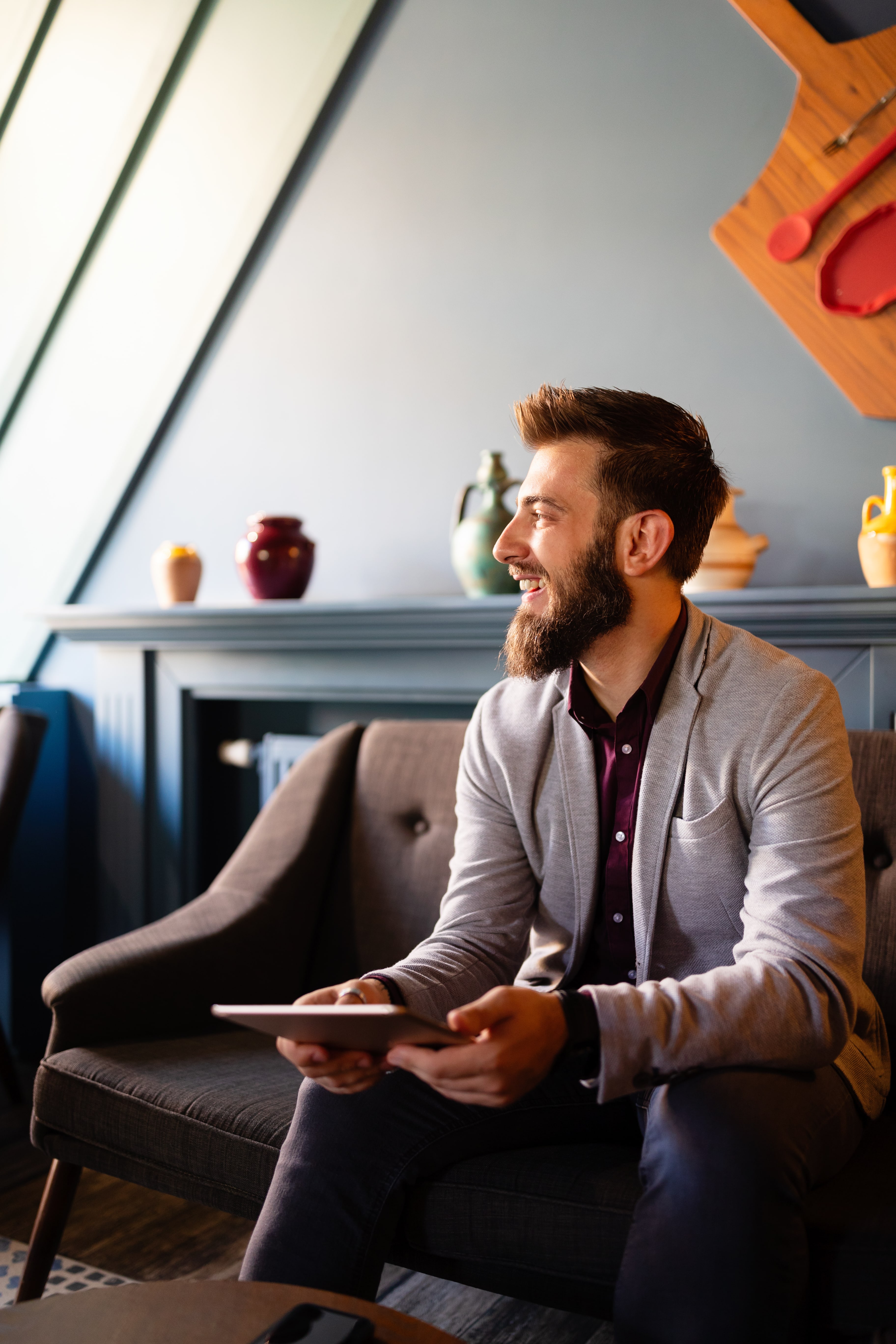 Frequently asked questions
What is Blonk?
Blonk helps the right talents and hiring managers find each other. Talents want dream jobs and Companies want top talents - Blonk is the place where they can find their match. To do this, Blonk evokes the Matchmaker's help.
Matchmakers are people who rely on the power of the community and their network to find candidates and recommend jobs for them.
Who are Matchmakers?
Blonk began as a Tinder for jobs app in Silicon Valley. We are inspired by the similarities between dating and recruiting. In fact, we are in the matchmaking business for the right talents and companies. And we invite you to be a part of our mission to help your friends find their dream job and get rewarded while doing it!
Matchmakers help jobseekers find a job. Matchmakers range from those who help a few friends to get a better position, to others who do serious recruitment and headhunting work. How much time you want to invest is totally up to you.
Who are candidates?
Candidates are passive and active jobseekers who are provided full confidentiality - their CVs and job applications are confidential and are not visible to the public.
Candidates whose CVs have been uploaded on Blonk by Matchmakers will have to confirm the uploading of their CVs before jobs may be recommended for them.
Why are there different reward amounts?
Different rewards are offered depending on the position and sector. There are generally two types of rewards - referral and hire rewards. 
In case of referral reward (your candidate validates his/her CV), this may typically be an amount between 25 - 100 EUR. In case of hire reward (your candidate gets hired for a position with an offer of reward indicated), the reward may amount to 500 – 2,000 EUR or even several times this sum.
When do I get the rewards?
Referral reward
The reward is credited to your Matchmaker account if the friend you referred is a qualified candidate and has validated his/her CV. 
Hire reward
You get these rewards following the placement of your candidate. 50% of the reward will be credited to your account within 7 days following your candidate's first workday; and the remaining 50% following your candidate's confirmed appointment (typically after the third month).
The reward that you have earned will be credited to your Matchmaker account, where you may accumulate or immediately withdraw. The reward will be paid to your bank account on withdrawal.
What is a Matchmaker account?
When you register as a Matchmaker, your Blonk account is created. You will have access to the full services on our platform including job search and networking.
Each Matchmaker possesses a Matchmaker account. The rewards you have earned are reflected in it and you may withdraw them at any time.
What happens to the CVs uploaded?
The uploaded CVs only appear in our system if their owners accept the uploading in the confirmation email received. Following this, our recruitment team checks the CVs and if they meet the conditions, the rewards will be credited to your account.
Generally, considerations include professionals in our focus sectors and countries. Blonk has the discretion to determine whether the CVs meet our conditions.
How much time does my candidate have to confirm the uploaded CV?
Your candidate has 21 days to activate his/her jobseeker profile following CV uploading. His/her CV will only become visible for our staff after this. That's when we check whether it meets the conditions. If this does not happen within 21 days, the CV uploaded is automatically deleted from our system with all the data.
Will uploaded CVs be accessible for the public?
No. The candidate you recommend will only be visible for us if the candidate confirms it. Neither the candidate's data nor the CV will be included in any public databases.
Do you have any further questions?
Should you have further questions concerning Blonk or being a Matchmaker, contact us or get to know our Privacy Policy.